I'll probably make a few changes to our flat during the weekend. The kitchen and bedroom need rearranging. The hallway too. And i really hope we can finish the nursery. At least the bigger part. I might still add some accessories over the next months.
Here are a few pictures of what it look likes at the moment:
The nursery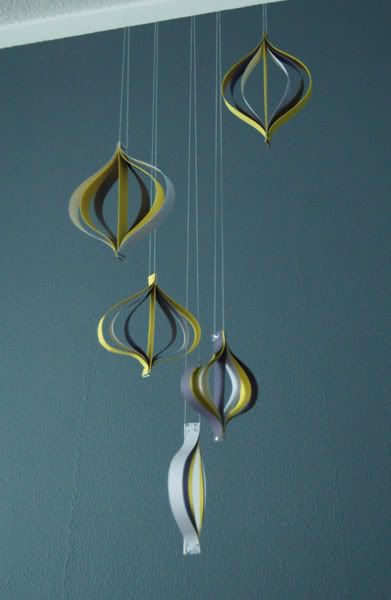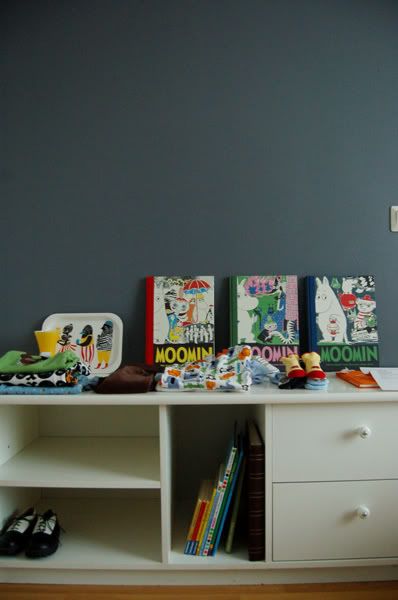 First impressions after painting the walls. We have all pieces together by now, just need to set them up.
The bedroom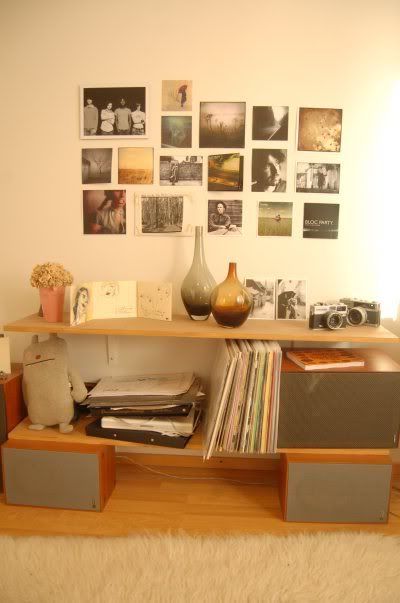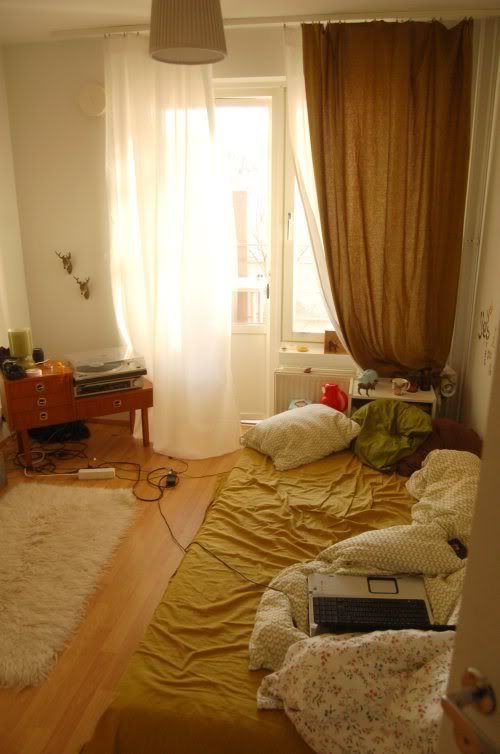 The position of the bed has already changed. it's more of a parent bedroom now. but the decoration needs a bit of rearranging.
The living room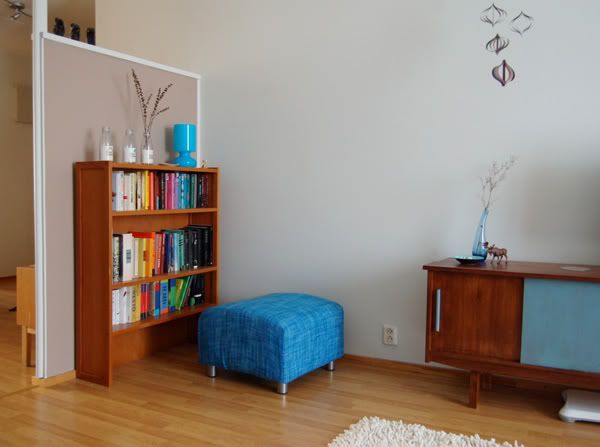 this part just needs some wall decoration. i haven't found any "perfect" prints for my taste until now, so i'm thinking about painting some canvasses myself for now.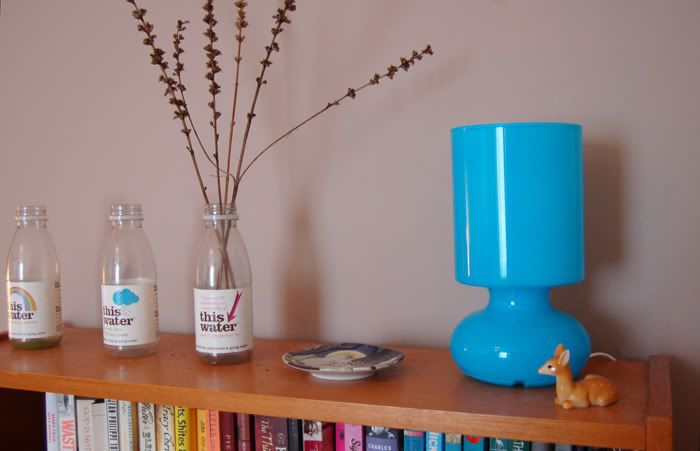 the bottles are from dublin. the plate is a muumi plate by iittala. the lamp is from ikea and the deer i got at a flee market in budapest.
i got the idea for the ornaments on the right from designsponge. so easy and cheap, and sooo pretty.
i found the tv cabinet at a flee market and painted it myself. it's one of my favourite pieces of furniture in our flat.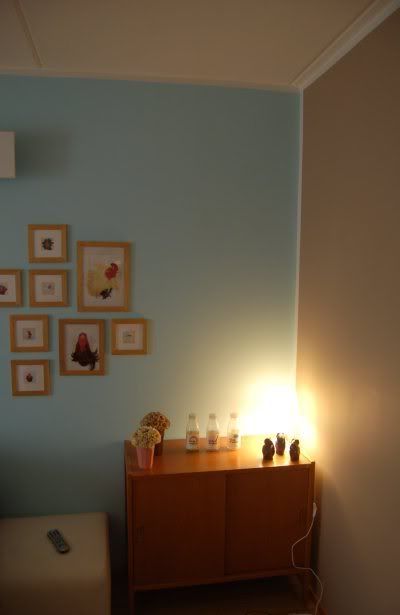 the three bottles (on the left picture) are already in a different place and so is the white stool on the right one. only now it has a new cover that i made out of a vintage curtain (see pics above)